Every time there are losses there are choices to be made. You choose to live your losses as passages to anger, blame, hatred, depression and resentment, or you choose to let these losses be passages to something new, something wider, and deeper.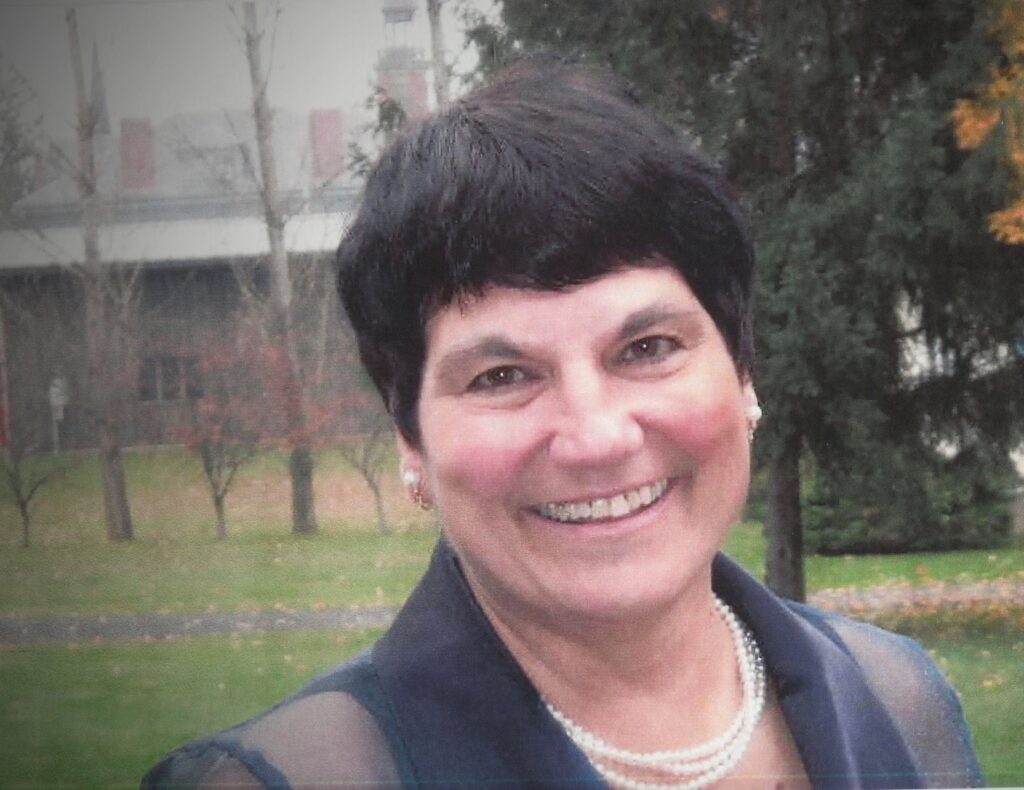 Hello!  I am Dr. Geraldine Kerr
Thank you for visiting my site to learn more about awakening spiritually beyond trauma and loss.
Throughout my own life as well as in my professional career, I have been deeply touched by the way our lives seem to stand still after experiencing trauma and loss.
Prior to trauma, we are on paths that we envisioned and designed.
After trauma, it is "as if" we are stuck – no longer knowing who or how to be, least of all which direction to head into. 
As a long-term therapist and spiritual coach who has experienced my own share of loss and unexpected events in my life, I have grown to understand the importance of finding meaning and purpose through the loss.
By that I mean that interwoven with your loss which may feel terribly unfair, there are meanings and purpose that you have yet to discover. 
Yes, I am saying that you can unravel and learn much from your loss, albeit in a way that you never dreamed, desired, or anticipated.
None of us likes to be unprepared when change comes our way. We feel powerless and out of control, feelings that may lead us to feel vulnerable, angry, and insecure.
Once you no longer have who or what you previously cherished in your life, you may feel at risk for hitting rock bottom. Or worse, you may feel unable to know how to go forward. 
This is an extremely uncomfortable place to find yourself in. Trust me, I have been there.
In fact, in our culture, avoiding difficult and painful emotions is often encouraged. This fact alone may incline you to want to run away and avoid your painful emotions even more.
However, it is through facing your difficult emotions that you will make the most gains. 
Knowing what feelings we are running from and what it is that we fear in them, provides helpful information. 
The more we allow those feelings in, the more our feelings help us to know about ourselves.    
In fact, the more you befriend your frightening feelings, the more they can teach you about who you are.
Yes, I am suggesting that when you stop putting the brakes on dark feelings that frighten you, you are empowered to know more about those feelings to help yourself.    
When you stop fearing feelings of fear and loss, you free your Self and your Spirit to become transformed into someone new. 
You become more than you ever were before. And you are positioned to become more than you ever may have become without trauma and loss.
Before trauma, none of us knows what a process of transformation looks like.
None of us knows that endings can be filled with hope and the possibility of new beginnings.
None of us know that the other side of dark pain can become blessed with the Light of new beginnings!
Few of us were taught to recognize that only in the dark is it possible to see the Light!
St. John of the Cross and St. Teresa of Avila describe the Dark Night of the Soul using the word "obscura". In the darkness, purpose, meaning, and who we can grow to become by surrendering our loss, is obscured from us!
Meaning and purpose are obscured from us until we move through the darkness into the Light to see, recognize, and re-orient ourselves to all that God has in store for us beyond loss!
You see, God is Love!
And even though we may feel alone in the darkness, we are never alone. 
God is with us.
God is always with us on our journey going through whatever we are going through with us.
God is not a good time friend who leaves us when the going gets rough.
God is with us in the tough times and the good times.
God also understands our anger, doubts, fear, and regret.
God knows that we may even question how God could have allowed our loss to happen.
I myself had many of these same feelings and questions when trauma and loss changed the direction of my life and put me on a new path that I never anticipated.
And it is on those new paths that I learned so much more about who I am spiritually.
Now helping you with your own spirituality is relevant and meaningful to me.
Nothing is as important to me as helping you grow closer to God through your experiences of trauma and loss. 
Nothing is as meaningful as helping you understand the intersections between loss and trauma in the evolution of your faith.
Surrendering to our perceived endings is not easy work but helping you understand intersections that exist between life, faith, and spirituality is by far the most rewarding work to me.
We learn about social and emotional intelligence but not nearly enough about spiritual intelligence and instinctive, intuitive paths toward that spirituality. 
We all have them. Yet not all of us have discovered them or discovered how to find them.
That sense of God in you, calling you to come forward beyond your smaller self, into your True Self, the Self you were created to become.
Connected to God's love, you are so much!  
In my own life, through the formality and ritual of my childhood faith, my adult faith matured and blossomed.
My faith is more relevant and meaningful to me than ever before because I learned to trust God's presence with me through dark nights that are now filled with Light.
Rich meaning fills spaces that felt empty after loss.
When we go through dark nights, God is with us experientially which raises our consciousness of who we are and who God is with us!
When we bring God into our present, God helps us to feel God's presence in restorative ways.
It is only when we learn to live with silence that we can listen and hear what God is saying to us in our silence.
With my many years of working in psychotherapy, coaching, and pastoral ministry, I can help you on your spiritual journey.
Through our work together, you are likely to discover aspects of yourself that have always been strong, that remain unbroken despite trauma. 
By embracing your inherent strengths, you become free to spiritually awaken and move toward greater strengths at the next level.   
If I might accompany you on your journey, please feel free to contact me at geri@gerikerr.com.   
PROFESSIONAL MEMBERSHIPS, LICENSE & CERTIFICATION:
American Association for Marriage and Family Therapy (AAMFT) NJ #37F100119000
American Psychological Association (APA)
Accelerated Experiential Dynamic Psychotherapy (AEDP)
International Family Therapy Association (IFTA)
International Society for Traumatic Stress Studies
International Leadership Association (ILA)
Spiritual Directors International (SDI)
Christian Association for Psychological Studies (CAPS)
Certification in Pastoral Ministry, Fordham University School of Religion
The things we love tell us who we are.