Peace is not something you can force on anything or anyone...much less upon one's own mind. It is like trying to quiet the ocean by pressing upon the waves. Sanity lies in somehow opening to the chaos, allowing anxiety, moving deeply into the tumult, diving into the waves, where underneath, within, peace simply is.
PSYCHOTHERAPY AND THE SPIRITUAL SELF
Psychotherapy is a process through which you are enabled and supported to work through the many layers of your life to access and resolve issues of concern.
It is a process that you can turn to for relief of symptoms that may include coping with major life loss or change, serious health threats, early life developmental trauma or abuse, conflict resolution, or any number of issues causing you distress.
Spiritual psychotherapy is not religious psychotherapy. Rather, it is psychotherapy that supports your growing spiritual hunger to find out more about who you are, who God is in your life, and how working together with God's guidance, your life might become more peaceful and fulfilled.
Psychotherapy from a spiritual perspective supports our hunger to find meaningful connections beyond our ego-driven selves.
The spiritual search is one through which we discover our true self.
Finding and living out of your true self opens you to receive the gift of who you uniquely are. 
Spiritual psychotherapy encompasses an awareness that there is something greater inside the Core Self of each one of us that is connected to the Spirit within.
Spiritual psychotherapy acknowledges and supports a person's search for purpose and meaningful existence beyond the SMALL self INTO THE AUTHENTIC TRUE SELF.
It is the Spirit in each one of us that allows our Core Self to become truly human and whole.
As we grow and change, often peeling back layers that have obscured our Core Self for many years, we are emboldened by the Spirit within to become who we truly are.  Who we truly are may often be at variance with who we were told to be!
As an experienced therapist, I have truly come to understand and respect the meaning of the words
"We are not human beings having a spiritual experience; we are spiritual

beings having a human experience."   Pierre Teilhard deChardin
Our life journey leads and encourages us to find our Core Selves – our true Self without pretense or pretext for who we are, or who others may need for us to be.
As we continue to awaken into awareness in our lives, many times we realize that we are existing – rather than growing and thriving.
Often, we become aware that we have shut down in the face of painful emotions.  We have been so conditioned to dread and avoid dark, intense emotions "as if" they will devour us if we let them in.
Yet, it is precisely in the space of painful emotions that have been shuttered that amazing grace and growth can occur.
Beyond the door to painful feelings that we learned to shutter is wisdom-filled energy connected to God's light and God's love.
God's light and love are inside of each one of us, waiting and wanting to help us reach ultimate inner freedom.
In learning to face our grief, fear, trauma and loss, we learn so much about our very selves that guides us toward wholeness.  Our inner wisdom and strength frees us to become who we really are.
We all have experienced trauma and loss in our lives.
Loss, grief, trauma, and despair can run the gamut from sudden, unexpected events we never saw coming, to childhood trauma that we may only be starting to understand now.
In learning what grief, trauma and despair offer to teach us, God's grace helps to illuminate dark and dreary paths that have been dead ends for too long.
St. John of the Cross calls this the Dark Night of the Soul, implying that while going through our suffering, its meaning is obscured from us.  Upon emerging from our grief, we find Light and meaning shining on what was once dark!
Listening to our inner Wisdom, spiritual psychotherapy supports and encourages us to heal those very aspects of our Selves that long to be healed and to feel Whole.
Spiritual psychotherapy helps us to awaken to endings that are not endings at all; rather, they are new beginnings!
Endings often involve letting go; surrendering of the Core Self in order to survive. Only when we face our Wisdom-filled endings are we able to absorb and grasp the transformative power inherent in our endings that are now our beginnings.
Spiritual psychotherapy from a family systems and experiential psychodynamic perspective helps us to understand larger family contexts and multigenerational perspectives that surely play a role in our own life histories.
A systems perspective doesn't change what happened, but understanding generational layers might help soften and help us to heal.
Recognizing trauma inflicted on our younger selves stemming from a family's history might help open us to repair beliefs we may have carried much of our lives, believing that we were intentionally hurt because of who we are.
Worse, our caregivers may have told us that we deserved to be hurt because of who or how we were.
Nothing could be further from the truth.
Nothing changes the pain of a destructive, damaging childhood but one can grow to manage that pain and love one's Self more readily understanding the source of those behaviors.
Many of us were raised on generationally "crooked paths". Once we understand what led them to become crooked, we are positioned to free ourselves from the pain they imposed on us.
We are enabled and empowered to straighten "crooked paths" for our loved ones and for generations going forward.
Through spiritual psychotherapy we open our Selves to the "More" that God is guiding us to become, now.
We open ourselves to Life and to Love inside of our Selves to help our Selves become happier, more fulfilled, and Joyful just because we are!
Spiritual psychotherapy creates a context that supports your awakening to grief, loss, trauma, and despair as the spiritual teachers they are on your path of transformation.
As we remain open to – rather than shuttering our difficult emotions – we allow our Selves to become the fuller person God made us to be.
We learn, trusting God's steadfast, constant Love in us that facing emotions we have been taught to dread actually becomes a path toward Wholeness, that leads to hope and healing.
If you would like to engage in psychotherapy from a spiritual perspective, click the button below to reach out to me for more information.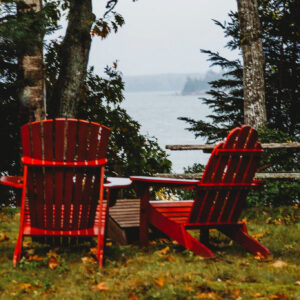 AREAS OF FOCUS
INDIVIDUAL/COUPLES/FAMILY THERAPY
ANXIETY AND DEPRESSION
GRIEF AND LOSS
TRAUMA
STRESS, SELF-ESTEEM, COMPASSION
MINDFULNESS TRAINING
FAMILY OF ORIGIN/RELATIONAL TRAUMA
PRE-MARITAL COUNSELING
PROFESSIONAL SEMINARS, WORKSHOPS
GUIDED CONTEMPLATIVE RETREATS
COACHING
Psychotherapy is what God has been secretly doing for centuries by other names; that is, he searches through our personal history and heals what needs to be healed - the wounds of childhood or our own self-inflicted wounds.