Opening Ourselves Up To New Life Through Separation And Divorce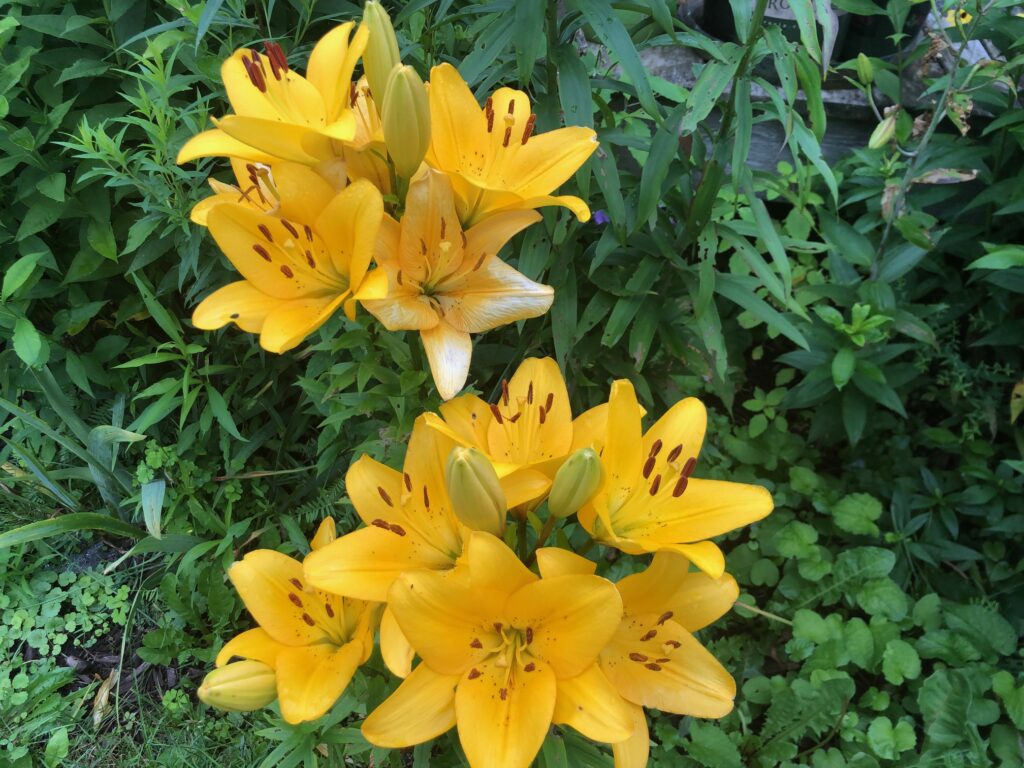 In my clinical practice, I often work with people whose parents got divorced when they were children. I hear many different stories about what it was like to be a kid growing up in a home with two people they loved, who were often at great odds with each other.
The arguing was often a stinging experience for the kids who loved both parents.
The children were clearly caught in the middle in these situations. They bore the brunt of their parent's divorce anger toward each other. Somehow, it seems the parents were too overwhelmed with their own pain to recognize the life-long pain they were inflicting on their children.
I have a lot of empathy for adult children of divorce.
I also have a lot of empathy for those of you who are presently going through divorce.
The depth and breadth of painful emotions triggered by divorce can leave life-long scars.
Very few relationships in our life are more significant than the relationship of marriage.
Therefore, very few relationship endings are as painful as the ending of a marriage for the couple, and for the children of their marriage.
With all good faith, I believe that we want to move through the divorce process in ways that are least damaging to ourselves and to our children.
And yet, how do we do that? How do you move beyond the pain of ending a relationship that at one time joined you together in body, mind, and spirit?
How do you move beyond a marriage that you believed would last forever?
Issues of loss are profound upon the ending of marriage. Loss and grief accompany the ending of your dreams, goals, hopes, and your vision for a future together.
Divorce impacts a sense of who you are. Your identity seems suddenly shaken.
Although you may rationally understand why your partnership ended, what is less clear is how to move forward.
More than anything, you strive to behave in ways that do not impact the children negatively through your divorce.
But how do you do that? How do you let go of the pain and the fear; the vulnerability and brokenness; the ambiguity, abandonment, and aloneness that lives within you?
How do you stuff down your fears of loss around physical and financial security, loss of your home, family, friends, and community involvement, joy and happiness, partnership, health, and full-time living with your children?
As I list these major divorce losses, I am deeply aware that divorce, and separating oneself out from the marriage that was once your identity, is a major life transition.
In fact, divorce is a major life transition that can only be achieved in healthy ways through our close relationship with the Holy Spirit, calling upon God's guidance and protection every step of the way.
Because the truth is, each of you needs to separate in ways that are respectful to the person God made you to be, to the children you brought into the world, and to the values that you intentionally need to hold on to and aspire toward.
Whether as a single person or a single parent, your sight must be fixed on finding ways to transcend your pain, in order to weave forward with the Holy Spirit.
You might ask, what does respectful divorce look like, and how do I open myself to new life?
First and foremost, you must give yourself permission to grieve and mourn the ending of your marriage.
Just like becoming a couple was a process, so too is divorce and un-coupling a process.
Processes take time, so it is critically important that you mindfully create space in your life for prayer, stillness, and inner silence where you discern God's presence guiding you forward.
Getting to know your painful feelings through your divorce is important because in the absence of knowing your painful triggers, you are vulnerable to acting them out.
You are vulnerable to acting out your feelings in ways that make you feel worse, not better.
Your goal through divorce is to become responsive rather than reactive.
Becoming defensive and combative are reactions more likely to occur when we block or deny our painful feelings.
Learning how to strategize painful triggers in ways that lead to more effective outcomes will help soften and heal you.
Understanding and working through painful feelings provides important information for you to learn more about what has purpose and meaning in your life that you want to become attuned to.
Ignatian prayer offers us a beautiful path toward healing through divorce.
Imagine that Jesus is sitting next to you. You begin to talk to Jesus as you would a friend. You share your pain, you pour out your frustrations, and you tell Jesus the very shortcomings in yourself that you struggle terribly with, and you ask for guidance. You ask for support. You ask for strength. And you ask for pardon and mercy that in your humanness, you may not always be showing up the way you would like to.
And then you listen! You listen to Jesus' response in return, guiding you forward into new paths and inroads, thoughts and possibilities. You may feel resonance with the Spirit, guiding you toward a bigger picture, one that God alone knows that you want to achieve. In this way, God inclines you to become closer to who you are; closer to who you want to become!
In effect, we move through divorce through surrender. By surrender, I mean moving beyond resistance from what you have no control over, to stay and remain as present as you can to the present moment.
Surrender takes courage. Through surrender we are better able to place ourselves, our choices and decisions going forward, into God's tender, loving care.
Through surrender, we give up our small self to meld into our True Self; our authentic self.
Moving slowly with intention into your True Self frees you to find inner peace and solace where God molds and enlightens you to become more than you ever thought you could be.
It is when we give up our inner resistance that we can begin to find New Life!
It is in our acceptance that hopes and dreams we once had for our own lives, are silently being refashioned and transformed by the Holy Spirit into lives and dreams far greater than we ever imagined.
It is in allowing the Holy Spirit to guide us that we find more of God in our lives through and beyond divorce, than we may ever have found by staying in relationships that were closed and broken.
It is through feeling and experiencing God's love in our new lives that we find and experience our God of New Life who leads us forward to become so much more of our True Self.
It is through softening our ego-driven willfulness into Spirit-led willingness that we are enabled to go beyond walls that held us back, into new spaces in our lives filled with Light.
It is only through living in darkness, that we begin to see the Light!
Upon finding the Light, we see so much more to become so much more than in the dark!
Once we let go, led by the Light,
We still hear the triggers; the injustice; the issues we were fighting for —
Yet with God's grace in the Light, we are now able to find peace; to let go.
We understand the Easter message more clearly than ever before.
We understand that Jesus died and rose to show us the way to New Life!
We understand that we too die to our old life, to make room for New Life filled with the Spirit of God in us in ways that will be with us forever!
Be still, and know that I am God! (Psalm 46)
Geraldine M. Kerr, Ph.D., LMFT, is Licensed in Marriage and Family Therapy and Certified in Pastoral Ministry from Fordham University School of Religion and Religious Education. As an experienced family therapist for over 30 years, Dr. Geri is an educator, workshop presenter, retreat leader, and public speaker. Working within a family-systems, somatic, psychoeducational, and psychospiritual perspective Dr. Geri has worked with individuals, couples, families, and ministry groups for many years. Dr. Geri has worked with Ministry for Separated and Divorced in the past, and has recently started a new Ministry for Separated and Divorced group at St. Matthew the Apostle Church in Ironia (Randolph) New Jersey. A single parent herself, Dr. Geri raised a family of four (now adult) children and is grandmom to ten wonderful grandchildren. She believes strongly in the vibrancy of ministry for separated and divorced and the many contributions that divorced Catholics have to give, as well as receive, from our church.
This blog originally appeared at thecenterforspiritualawakening.org and is reprinted with permission from the author.
More Blog Articles From This Category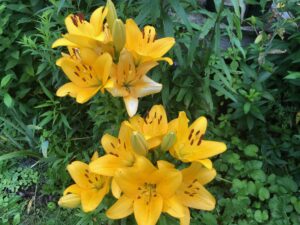 In my clinical practice, I often work with people whose parents got divorced when they were children. I hear many different stories about what it was like to be a kid growing up in a home with two people they loved, who were often at great odds with each other. The arguing was often a…