The Covid-19 Pandemic: Moving Beyond Trauma and Loss into Hope and Possibilities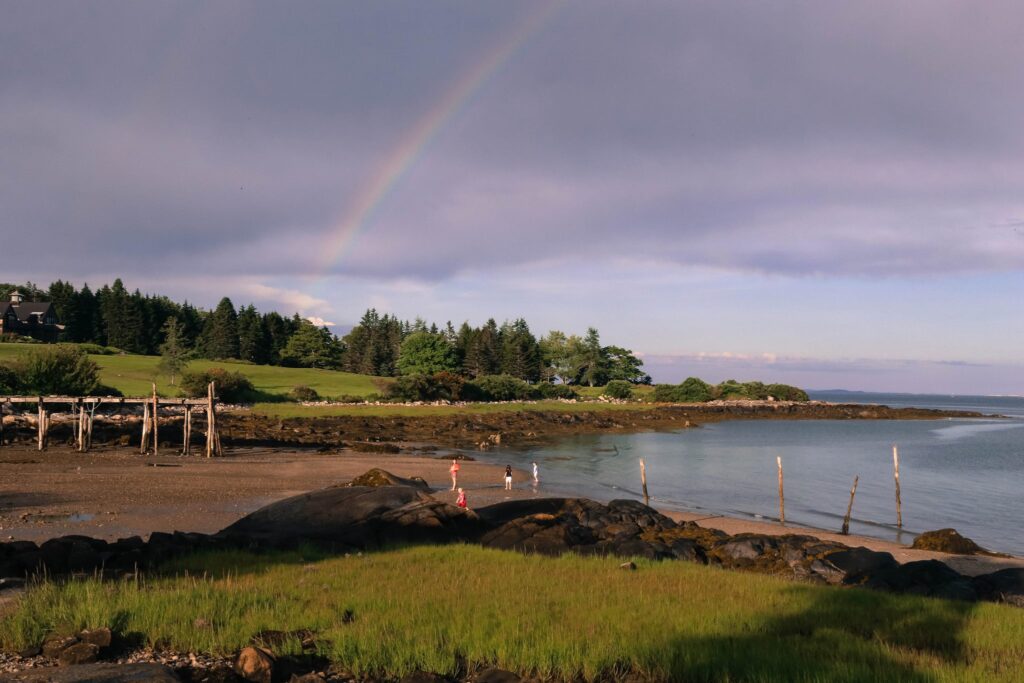 The Covid-19 pandemic has affected our lives and changed us in ways we could not have imagined.
Who we are and our ways of living have been unalterably changed and re-imagined.
Not only have we lost lives, but we have also lost contexts.
We have lost the predictability and day-in, day-out routine of our daily lives.
The fabric of our everyday lives has been re-woven and re-folded.
In ways no one could predict, we were catapulted into experiences of trauma and loss.
To be honest, I see trauma and loss as paths toward new beginnings.
What is making endings through Covid-19 even more complicated is that none of us saw it coming.
The hard part about going through Covid-19 trauma and loss is that within the framework of this pandemic, our many emotions have been difficult to identify, pinpoint, or express.
We often feel as if we are in a foreign land.
We may feel alienated from ourselves or from others around us.
Among our most significant losses are those of family and loved ones.
In so many instances, we were unable to connect with our loved ones in their final hours.
Our hearts wanted to join with theirs to say good-bye, but we were unable.
Our hearts were torn — we felt connected and united with our loved ones – yet we were forced to be together, apart.
We felt we were abandoning our loved ones in their time of need, the worst kind of feeling there is.
This kind of abrupt ending takes a terrible toll on us.
To have our lives be overtaken by a virus that was alien and unknown has been frightening.
Even disorienting.
To watch our loved one become hospitalized, put on a ventilator, struggle for their life and then suddenly die, is an unspeakable experience of trauma and loss.
As days and weeks became blurred into months, and months became a year, there was no slowing the deadly virus.
Responding to unprecedented needs of those affected by the virus were First Responders including doctors, nurses, emergency medical technicians and medical personnel across the board placed into instantaneous service.
It did not matter whether emergency medicine was their specialization or not. Just by virtue of their medical training they were pressed into service.
Within a matter of months, it became evident that First Responders themselves were at risk for experiencing traumatic loss.
This loss took the form of loss of control over their personal, professional, physical, and emotional lives as they worked interminably long hours that defied human limits – limits that needed to be defied to meet the needs of the ill, the dying, and their loved ones.
Striving through strenuously long hours, these First Responders will never be forgotten.
Their labor of love in many instances kept them distant and removed from their own families. This was both to stay close to their hospitals after securing several hours of sleep, as well as to remain apart from their families to keep them safe.
In working these untoward hours under dire and extenuating circumstances, many of these First Responders were pushed to an emotional brink in their own lives.
With gratitude and compassion, we know that many of these dedicated professionals will struggle with the ravages of post-traumatic stress.
Re-living intrusive memories of powerlessness trying to save lives that in many instances was unachievable no matter how hard they tried and how much they cared, are occasions of trauma and loss that take a human toll on the caregiver.
Similar efforts on the part of many medical personnel and First Responders to connect dying patients with their loved ones through cell phones or other means of technology likewise took their toll and will never be forgotten.
Trauma is the response to a deeply distressing event that oftentimes leads to feelings of helplessness and loss of a sense of self.
Traumatic responses often stem from situations where one experiences a loss of sense of control, sense of betrayal, pain, confusion, and loss.
Traumatic reactions vary widely among persons and encompass prior histories of loss that may be reactivated by the current loss.
One way of conceptualizing and understanding the kind of loss that we are experiencing through Covid-19 is through understanding ambiguous loss. Understanding ambiguous loss helps to serve a function of putting words to losses that are not easily grieved or mourned.
Losses that are not easily identified, grieved, or mourned abound within the collective grief that surrounds us all. Examples of this might include what we go through and what we are feeling as we watch our young children unable to attend school in person, longing for them to be back with their favorite teachers and friends.
Along those same lines may be myriad, yet murky feelings we ourselves are going through, as both parents are working from home while simultaneously becoming home tutors for their children.
Across the country, graduation and proms were cancelled on the spot as students and parents found themselves overwhelmed and controlled by a virus that had no boundaries.
Families no sooner dealt with disappointments about unfulfilled graduation ceremonies, when in rapid succession they had to deal with ambiguous loss surrounding entrance to college.
Not only were students and their families challenged with the spread of the virus on campus.
They were also challenged by attending classes remotely from their dorm room, while simultaneously having college experiences that were far from "normal".
The list of our ambiguous losses has piled high.
Not being able sit shiva or have a formal religious funeral ceremony for our loved ones has triggered emotions that are simply too difficult to readily classify or categorize.
There is a communal sense of loss as we stand in long lines waiting to gain entry into grocery stores. Once we step in, we immediately observe limits placed on specific items to prevent hoarding, so that those behind us may have access to their items as well.
Similarly, we cannot lose sight of the essential workers at the check-out lines. Relieved that their jobs are secure, they nonetheless face risks serving the needs of the public. All too often they have felt unrecognized for the role they have played in helping us all get through.
We feel sad that our children are unable to socialize with other children — their peers — to engage in normal developmental play and discovery. We know how they too, are longing for the way things "used to be" yet lack the words to even express why they feel out of sorts. Rather, they will often act out their frustration for playtime with other children and teachers, as well as their much-needed recess time.
We long for the day when we can just enter the lobby of our bank, rather than wait on long lines at the drive-up window to complete our transactions. Through masked greetings everyone is pleasant but strained feeling a loss of normalcy.
Houses of worship with drastically scaled-back in-person numbers are another example of grief and loss that is not consciously stated, grieved, or mourned, but felt, nonetheless. Religious leaders feeling restrained by these limits, often strike out at elected officials in attempts to stretch the rules a bit more for their congregation.
Routine doctor visits and laboratory appointments have been put on hold in many cases to avoid contact and interface with medical facilities and personnel. Although in many instances this is a prudent decision, there is also a nagging sense of anxiety that one may be overlooking some important aspect of their care that needs attention.
In essence, we have lost places, projects, possessions, professions and protections through the pandemic.
Because our losses in many instances are ambiguous, they are fuzzy.
Our losses are fuzzy because they lack clarity. We cannot pinpoint them.
Our losses are interrelated, loss of something here leading to loss of something there.
And in their fuzziness, we are less clear about specific aspects or ripple effects of those losses, except to know that what we previously had is gone.
Predictability is gone.
And when predictability is gone, we may experience aspects of our identity as being gone too.
Under normal circumstances we knew exactly what to do and how to grieve and mourn persons or things that we have lost in our lives.
We are used to, and long for, closure to our loss.
Covid-19 and the pandemic are showing us different ways of being.
And living.
Covid-19 is showing us a different way of knowing ourselves and each other.
Covid-19 is showing us how to live through loss.
Covid-19 is showing us how to make meaning through our loss.
Covid-19 is showing us how to awaken to new possibilities in our lives.
Going beyond our prior models of resolving our loss, we are learning how to live through it and go beyond it.
I dare say, we are coming through the other side with some powerfully new skills, tools, and awareness for mediating our lives through these fuzzy times.
These times allow for our consciousness to be raised.
When have we ever been as aware of who we are and who our neighbor is, as we are now?
When have we ever been as aware of contributing to the local food bank to help others?
We have worked hard to remain social and connected, although apart.
We have found ways to worship through mainstreamed services and we have found ways to shop for groceries online and through store-front pick-up.
We stayed off the roads and out of airplanes for months and connected more closely with ourselves and our loved ones.
We had conversations with our children that we might not otherwise have had.
We have bought more flour, baked more bread, exercised harder, walked longer miles, and Zoomed through more business meetings and working relationships than we might have ever been aware of doing except for the pandemic.
Not insignificantly, we have found out how much we need each other.
We have learned how much we need ourselves to awaken to new hope and possibilities that exceed and go beyond the limits of Covid-19.
In many situations we were forced to make decisions that were for the better.
We shopped less.
We stayed home more.
We befriended and got to know ourselves in ways that incline us to love ourselves and others more.
We made choices that are meaningful for who we are.
And although none of us know what the world will look like as we begin to place Covid-19 into our rear-view mirrors, we know a whole lot more about ourselves as we begin this leg of the journey.
We know that we are strong, and that we are filled with hope and possibility.
We know that every hope and possibility begins with each one of us.
And we know that to the extent we collectively extend hope and possibility to each other, we are helping to create a loving, more healed pandemic space.
More Blog Articles From This Category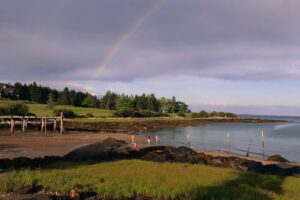 The Covid-19 pandemic has affected our lives and changed us in ways we could not have imagined. Who we are and our ways of living have been unalterably changed and re-imagined. Not only have we lost lives, but we have also lost contexts. We have lost the predictability and day-in, day-out routine of our…